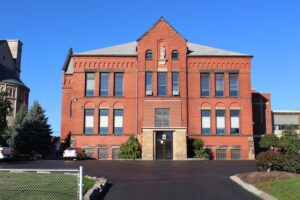 ST. JOSEPH CATHOLIC SCHOOL TOUR FUNDRAISER
Wednesday, June 15th
7:00-9:00pm
The School Fundraiser was a wonderful success. We had a great turn out (even though it was so hot!!) and the feedback for the event has been positive.
Thanks to all who donated with admissions and outright donations we were able to raise $1620.00!!!  Proceeds benefit our purchase of the plaque announcing the entry of the St. Joseph Roman Catholic Church Complex into the National
Register of Historic Places.