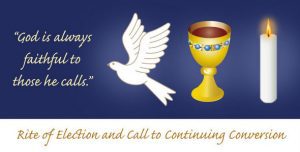 Rite of Election was held  at St. Joseph Catholic Church, Canton, Sunday, February 21, 2021 at 6:00PM.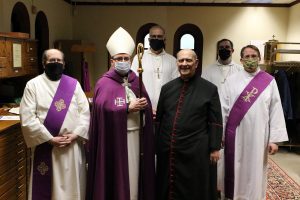 Bishop Bonnar welcomed catechumens and their sponsors who will receive Confirmation and Eucharist at the Easter Vigil Mass on April 3rd.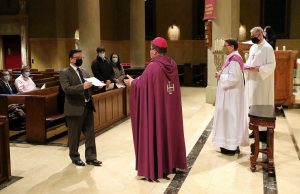 This Rite is formally known as The (Combined) Celebration of the Rite of Election of Catechumens and the Call to Continuing Conversion of Candidates Who are Preparing for Confirmation and/or Eucharist or Reception into the Full Communion of the Catholic Church.