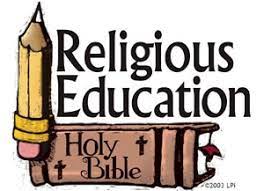 Our new Director of Religious Education and Youth Ministry is  Miss Sarah Knight.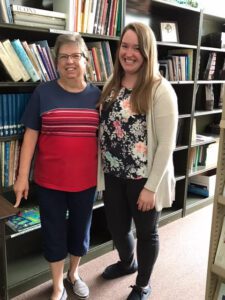 Miss Knight comes to us with a background in education, receiving a Bachelor of Arts in Communications with a minor in Business, Marketing, and Sociology. She also has a Bachelor's degree in Middle Education from Walsh University, which she used to teach middle school within the Stark County Catholic School System. She is presently a member of Sacred Heart Church in Wadsworth, OH and she is very excited to join our community and help us to develop a collaborative Religious Education Program.
The Administrative Assistant is Mrs. Patti Long. She has been employed in the Religious Education Office at St. Joseph for 25 years. Mrs. Long is a graduate of St. Joseph Elementary School and Central Catholic High School and is a fully Certified Catechist with the Diocese of Youngstown.
She enjoys tending to her vegetable and flower garden, reading, camping and spending time with her family and friends.  She looks forward to every year of Religious Education.
2022 – 23
CCD/HSRE:  Religious Education registration materials were mailed to families August 9th.  New registrants may call (330) 454-2144 to get the materials.  Registrations may be returned by mail, in the weekly collections, or at the open registrations.  Registration deadline for classes without penalty is September 11th.  CCD/HSRE classes will begin on Sunday, September 18th.
Open Registration for CCD/HSRE
You may return your registrations in person the weekend of August 20/21 after the Masses at St. Joan of Arc. Then on  Sunday, August 28th after the Masses at St. Joseph we will hold open registration in the Religious Ed. Office in the school.
Open House
It's a new and exciting time for both St. Joseph and St. Joan of Arc CCD/HSRE students.  Our churches are combining programs and housing them in the empty school building at St. Joseph.  You will benefit from more students in the class and having your own classrooms!!
On Sunday, September 11th, you are invited to join us for an open house at St. Joseph School from 11:30am to 12:30.  Refreshments will be provided.  We hope you will join us to meet your Teachers, Aides, and Staff as well as visiting your classroom.
The Religious Education Department is located on the first floor of St. Joseph School. (In the former school office) For further information contact Rel. Ed. at 330-454-2144.