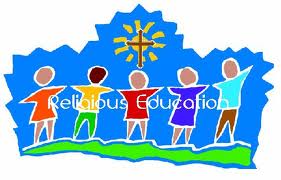 AUGUST FEATURED ARTICLE
St. Joseph Youth Ministry
St. Joseph Youth Ministry has a strong tradition of service, learning, fund raising and social events. Our current project involves raising money to attend the National Catholic Youth Conference (NCYC) in Indianapolis in November. This is a biannual gathering of over 20,000 high school youth and adult ministers from all over the country. We have 8 teens and 3 adults attending. NCYC is a place to learn more about our Catholic faith through keynote speakers, workshops, prayer and Mass. You may have seen our teens at the Lenten Fish Frys serving you and cleaning tables, cleaning up after the Blues Fest and Vintage Canton, or bought Butter Braids, turkey raffle or Carnations from us. THANK YOU! Our next big fundraiser for NCYC is our Pasta Dinner at Arcadia Grill on October 11th (watch the bulletin for more information).
Our Youth Ministry has raked the leaves of seniors and shut-ins for 10 or more years. Last year, we volunteered with Stark County parishes at a soup kitchen during the holidays so the regular volunteers could have some time off. Our CCD program also benefits from teen volunteers who are aids in the classrooms every Sunday morning. As a part of Youth Ministry, High School Religious Education takes place Sunday mornings during the school year. There are many opportunities to learn about our faith and to socialize. Some of these events are the annual Stark County Youth Ministry Kick-off in the fall, the Diocesan Youth Convention, a Fall Gathering of fun, an overnight retreat and the Annual Food Fast to learn about local and world hunger.
While the future of our Youth Ministry is strong, we always welcome more teens to participate in our events. As well as building on what is already offered, we would like to offer some additional opportunities. One idea is a week-long mission trip to broaden our perspective of the needs in our country. This is a great opportunity to not only serve the poor, but to also understand poverty and its causes and to build lifelong friendships. Also, we are looking for more opportunities to serve our community and of course add some social events such as canoeing, lock-ins, Cedar Point, movie nights, etc. For additional information about Youth Ministry, please contact Rose Naegeli at 330.454.2144 or stjoereled@catholicweb.com
St. Joseph's Youth Ministry would like to thank Msgr. Carfagna, our parishioners, volunteers, and parents for their support through prayer, finances and commitment. Our Youth Ministry is dedicated to continuing the tradition of our parish and our Catholic faith in all we do.