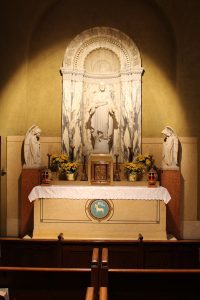 ADORATION
WEDNESDAY, MARCH 31ST
8:30AM TO 5:30PM
The Wednesday of Holy Week, March 31st, you are invited to come for an hour or as long or little as you like for Adoration. This is a great opportunity to spend some quiet time with the Lord present in the Blessed Sacrament.
If you or your loved ones are still feeling leery about crowds, this would be an ideal time to come to church with plenty of room for safe social distancing.
PLEASE USE EAST DOOR ENTRANCE (BEDFORD ST. SIDE)