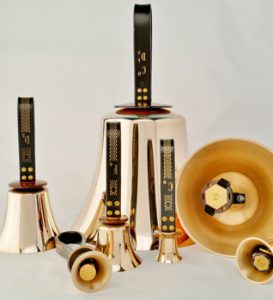 The Shekinah Ringers will be preforming at THE 8:00AM Mass on:
SUNDAY, JUNE 19TH @ 8:00AM

Live in concert on:
Wednesday, May 25th,  at 7 PM
here in St. Joseph Church.
The bell choir at St. Joseph's, known as the Shekinah Ringers, will be presenting their annual spring concert in the church on Wednesday, May 25th at 7 PM.  Join us to enjoy a recap of the season with some of our favorite music from the different liturgical seasons, as well as pieces used for ordinary time.  Selections include Swing Low, Comfort Your People, Divine Messiah, O God Beyond All Praising and others, interspersed with interesting narratives about the meaning behind the music.  The concert is free and open to all.  If you love music and want to participate more at Church and Mass, the Bell choir might just be the place for you.  We are looking for new ringers to join us. Members of the bell choir will remain after the concert to answer any questions you might have or to guide you if you want to give it a try for yourself!