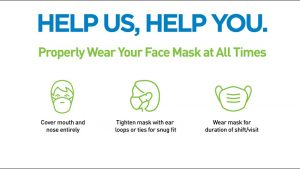 For Guidelines clink the link  attached.
In addition to the Guide Lines, it is currently mandated by the State of Ohio, all people attending worship services are required to wear face masks. This is in effect until further notice. Thank you all for your cooperation in this mandate and for your continued support of St. Joseph parish.
 We will continue to have the live streaming of Sunday Mass at 8:00am on Facebook.

Your health  and well being is our number one concern and prayers are with you all through this difficult time. We will take all necessary precautions with being together again as a parish family! See the Guidelines posted above.