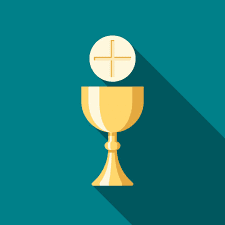 After month of suspending Masses, the Catholic Council of Ohio Bishops have determined that Sunday Liturgy can resume. We will have our regular weekend Mass times.
Weekday Masses will also resume @ 8:00AM.
Guidelines are attached.
We will continue to have the live streaming of Sunday Mass at 8:00am on Facebook.

Your health  and well being is our number one concern and prayers are with you all through this difficult time. We will take all necessary precautions with being together again as a parish family! See the Guidelines posted above.