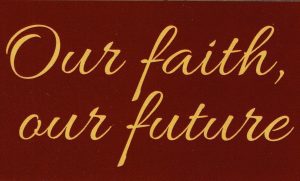 CAPITAL CAMPAIGN 2018-2021
 Thank you to everyone who has turned in a pledge card so far to the Capital Campaign. Weekly updates of our progress can be found in Sunday's bulletins. We are having a good response but we still need your help to reach our goal.
If you have ever gone to church in this magnificent building then maybe you can understand our need for a new heating system.  Your response in faith will help us address this urgent goal.  Thank you for your commitment to our parish family.  Thank You!
Capital Campaign Giving Card10092018
Capital Campaign Brochure10122018