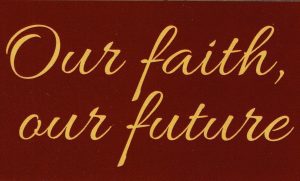 We have officially kicked off our
2018 Capital Campaign
Our Faith Our Future.
Please use the drop down box under NEWS to view our Capital Campaign Brochure explaining the purpose of the campaign,  Announcements and how you can contribute using the Giving Pledge Card. More information can be obtained by calling the rectory office. If St. Joseph Church and school have a special place in your heart, now is your chance to help.